If you are an organization looking to build your brand name and increase traffic and sales, then using Instagram Influencer Shoutouts is a must for you.
Gone are the days when just the print media was enough for your advertising campaign; today you just cannot do without digital media, especially social media.
If you want your product or service to sell well, you will have to harness the benefits of social media marketing for sure.
This is how to use Instagram Influencer Shoutouts for your advertising campaign.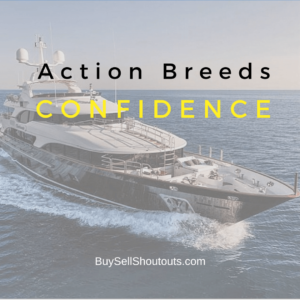 With the added advantage gained via the social media presence, you will dramatically improve your Brand awareness.
And that is exactly where Instagram Influencer Shoutouts come into the picture.
Instagram is an easy-to-use photo sharing platform with more than half a billion users, you can expect a massive, worldwide popularity via Instagram.
That is the very reason why using Instagram Influencer Shoutouts has become an integral part of the social media campaigns.
Obviously, competition is increasing by the day and purchasing a couple of Shoutouts isn't enough.
What should you do?
As a new marketer, you need to build your follower base using an Instagram Influencer shoutout.
This is an excellent way of marketing because users with related interests will see your promotion.
You could also ask your new customers you a shoutout and offer them a good discount on a future purchase.
Though there isn't any guarantee that you will get a sale immediately, they will significantly increase traffic and popularity.
Buyers do not always buy the first time they visit your website
As an experienced markerter looking for broader promotion and popularity – what do you do?
Use experts in your domain to offer Instagram influencer shoutouts for your services or products after reviewing or analyzing them.
This would mean a lot to your products or brand.
You will it get exposure to a wider audience base that follows the experts' opinions and reviews.
These Shoutout Promotions will educate your future customers about the services and products you offer.
To achieve the best results from your social media marketing campaign; start using Instagram Influencer Shoutouts to its full potential.
This is how to use Instagram Influencer Shoutouts for your advertising campaign