It's no secret that a new type of account – Instagram Creator Accounts has completed "test mode" months ago so the big change is complete.
This new account type caters to top-level Instagram influencers and celebrities who have large active audiences. Instagram is a valuable channel of communication that you can use to interact with Instagram followers on a daily basis.
This change is interesting for a number of reasons, but the most important is the fact that Instagram represents the fastest growing social platform globally.
It's one of the most powerful marketing tools of our era, so each new feature needs to be analyzed carefully.
What makes Instagram Creator Accounts so special?
Why are these Instagram Accounts important and do they have any practical advantages?
We will answer all these questions in this article so continue reading to find it out!
Creator Studio Instagram Marketing Background
With over 500 million daily active users and 1 Billion monthly users, Instagram joins the group of elite social networks.
The image-sharing platform is perfect for product-focused companies because it allows them to present offers to the global audiences quickly and effortlessly.
This is where Instagram derives its power from, so it gives brands tons of highly practical benefits and secures their online presence.
Instagram creators at Wizessay, an agency that helps marketers write compelling social media posts and captions, made a list of the six biggest advantages of Instagram Engagement Marketing:
What Makes Instagram so Good for Businesses?
Flexibility: Instagram is a convenient solution for businesses of all sizes, from a small personal brand to bigger brands and large-scale organizations to gain a better understanding of their organic reach.
Why do Businesses Choose Instagram over Facebook?
Steady growth: Unlike Facebook and many other networks, the number of Instagram users keeps growing at a stable rate and content creators get more in depth analytics.
What is one of the Most Valuable Instagram Benefits?
Raise awareness: With so many regular users around the world, you can quickly find the target audience, understand growth insights and raise brand awareness.
Can Businesses Sell Directly from their Instagram Business Page?
Shoppable posts: You can add price tags to posts and sell products directly through this platform. Over a third of Instagram users have used their mobile to purchase a product online – making them 70% more likely to do so than non-users.
Cited by brandwatch.com written by Kit Smith
Is Instagram good for Engagement?
Engagement with brands on Instagram is 10 times higher than Facebook, 54 times higher than Pinterest, and 84 times higher than Twitter.
Cited by brandwatch.com written by Kit Smith
These and many other features make Instagram such a successful marketing tool, but there is another aspect we need to mention before explaining how Instagram Creator Accounts work. Namely, influencer marketing plays a critical role in Instagram engagement marketing since users tend to trust real people or public figures more than brands. According to the report, almost half of consumers depend on influencer recommendations when making shopping decisions. Instagram developers are well aware of this fact and this is how they've come to the idea to design this new Influencer centered Account.
Does the Instagram platform offer enough Creative options?
It also gives you a plethora of ways to get creative and display your marketing skills.
What is Instagram's new Creator Account?
The Creator Account is a new Instagram professional account management system focused primarily on influencers and has big differences from the Instagram Business Profile.
A new Creator account gives top-performers additional functions and unique Instagram Creator profile features that can take Instagram engagement marketing to the next level.
During the early stages of testing and only a selected group of the most valuable Instagram content producers had exclusive access.
After a brief beta testing period when choice influencers were given early access to several new features, they provided valuable feedback to the Instagram product manager by sharing insights of the needs of creators.
Instagram has since offered offered the Business Account upgrade to a new Creator profile as an account option. Without a third-party scheduling and analytics tool you will be better served to upgrade to a Creator Account.One important detail is that Creator Accounts do not have an Instagram API connection for third-party tools. Only business accounts are enabled for API connection to third-party tools.
Upgrading to the new profile option or creator account opens up a host of new options like Content Library search functionality and the Insights tab in the left sidebar menu has two sub-pages for Activity and Audience. The Activity tab breaks down all of your website visits, action button responses, and the number of times you had profile visits, in addition to your profile reach for the last week.  
Now, you are probably curious about these functions and profile action buttons, so let us explain them to you here:
Follower Insights
First of all, a Creator Account enables you to improve Instagram analytics and gain more accurate insights because it acts as a desktop dashboard management tool.
VIP users can learn how followers behave and interact with their accounts, particularly in terms of new follows and unfollows.
At the same time, these Instagram Accounts are able to see posts, analyze followers' content coming from their stories, regular Instagram feed, and IGTV.
Understanding what content resonates most with their audience allows influencers to laser focus on repeating past successes.
This is how Creators can learn the real reasons behind follower growth or decline.
More importantly, the new insights allow creators to use data to collaborate with brands with more accuracy than a personal account.
With these special features Brands can clearly see the influencers audience to ensure they align with their target customer.
Creator Account option now have new category options and have the option to turn their contact info on or off. While not available as a Business profile option for a long time they always included the different three-line button or different action buttons for Call, Text, Email, and Directions based on the contact info included. Creator accounts can choose to turn this function off.
One form of contact info is required, like email address or phone number and then you discover the option to display or hide this option "Chose your profile display options" within the Instagram app. These contact options add new flexibility to your Instagram profile.
Instagram designed them to "access features that make it easier to control [your] online presence, understand your growth and manage messages." Ashley Yuki, Instagram product manager, said, "We want to make sure that Instagram is the best place, and the easiest place, to build fan communities and also build [creators'] personal brands" which everyone has embraced as a good thing.
Direct Message Features
Direct messaging is another segment of Instagram marketing that becomes more advanced.
With flexible profile controls Creators now have a filtered inbox of messages with the addition of a new tab:
"Creators can divide messages into different categories, including read, unread, and flagged. They can also rank messages based on importance, which eliminates time-waste and allows VIP users to prioritize Instagram communication."
Influencers often become overwhelmed with Direct Messages and will miss important requests or opportunities.
The new instagram creator account direct message system helps influencers gain control and manage DM communication though the new tabs categories function.
Flexible Labels
The third benefit of Creator Tools is that they are able to highlight or remove the label "call" or "email" as a method of contact.
Doing so, they essentially keep followers informed about the preferred method of Instagram communication and therefore speed up mutual interaction.
While these changes may not seem too big or important, they actually help influencers to improve social media activities and tailor campaigns so as to match the requirements of their target audiences.
This is not only beneficial for influencers but also for brands.
Why?
Influencers can provide businesses with more accurate Instagram analytics or insights that help make data-driven marketing decisions.
The new model of communication will boost user engagement and eliminate some ad spend waste marketers have been experiencing so far.
The Goal of Instagram Creator Accounts
You've probably figured out by now that Instagram takes care of its most precious users, but is it really the only goal they have in mind?
After all, it's one of the leading marketing platforms globally, so there must be some other reason to launch a new project.
The ultimate goal, as usual, is to increase revenue through Instagram growth while the user is looking for creator follower growth.
Reports reveal that Facebook stocks plummet as user growth and revenue miss expectations.
Since Instagram is part the larger Facebook community, it is recognized as the best tool to quickly boost profit.
Finance analysts report that sponsored posts are losing pace and don't drive engagement as successfully as they used to.
Facebook and Instagram decided that they needed to implement improved functionality to improve Instagram Engagement results as quickly as possible.
Improved Instagram Engagement results means that ad spend is more effective which grows the business.
The solution?
Launch Instagram Creator Accounts and test the functionality with the largest and most effective influencers using Instagram.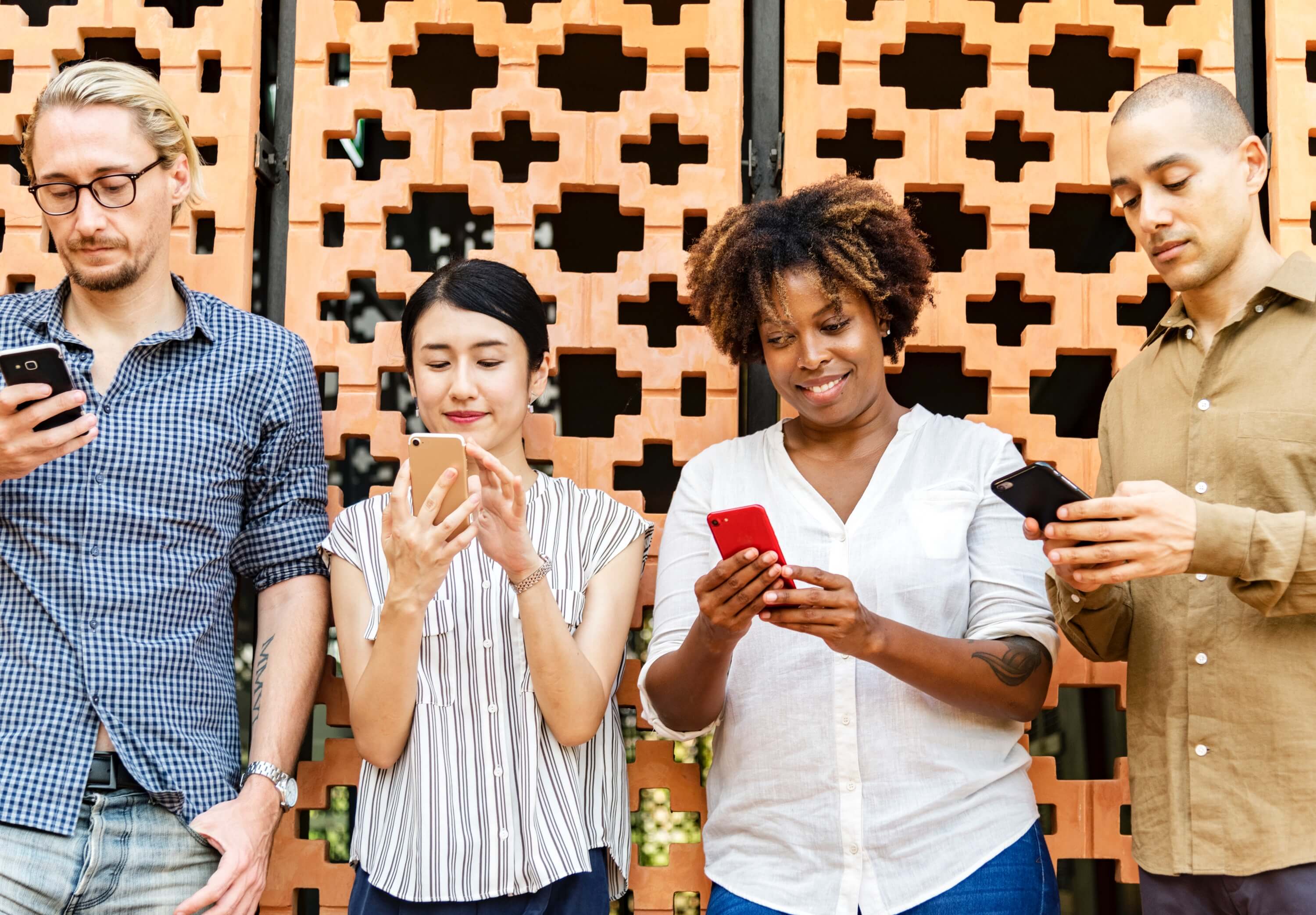 Consequences of Making Instagram Creator Accounts
With everything we've seen so far, the only question left is: What are the consequences of introducing Influencer centered accounts on Instagram?
We answered one part of this question by outlining that Instagram is definitely going to drive higher revenue.
It's a huge business opportunity that is going to maximize the platform's profitability immediately and long-term.
But revenue is not the only positive consequence of Creator Accounts.
On the contrary, this feature will also improve user experience by stimulating personalization and tailored content.
The audience will see high-quality content that matches their preferences and fits the expectations of micro-segmented target groups.
This makes the content more interesting, while the audience will become more engaged in return.
It's a positive outcome for each element of the triangle: social influencers, Instagram, and followers.
Conclusion
As one of the largest and most influential social platforms, Instagram is continuously working to upgrade and improve its services.
Creator Accounts represent yet another step in the process to help Influencers distinguish themselves from business accounts and gain extra control over their profiles.
In this post, we outlined the features that make Instagram Creator Accounts so interesting and explained their purpose, benefits, and consequences.
The feature will continue to evolve.
But don't forget to stay up to date and make your move when it officially sees the light of day.
AUTHOR BIO
Ellie Chapman is an expert business management and copy writing at Assignmentmasters.com and she has a degree in Business Management. She specializes in Instagram marketing and loves to write about the latest trends in this field.